What is Technology and Competive Intelligence and how does it work?
Technology and Competitive Intelligence provides the ability to find both technologies and competitors of interest, with a comprehensive overview of them to provide you with the ability to analyze the market and detect potential threats. Conversely, this can also help identify new and colloboration opportunities.

Results are returned from a variety of data sets (patents, papers, market reports, news articles, etc.) These can then be refined down using various different metrics.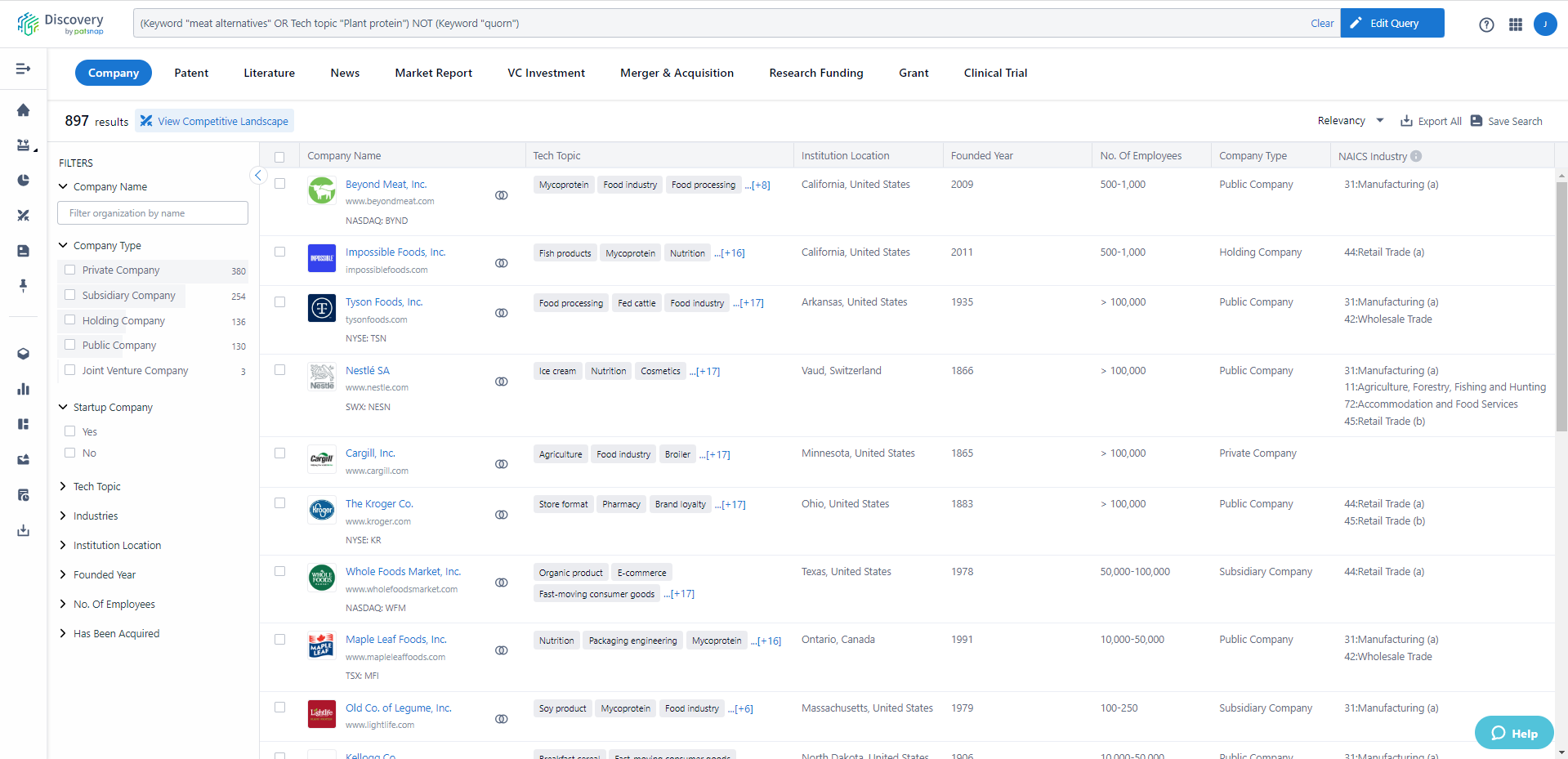 How to use Technology and Competitive Intelligence
A Technology and Competitive Intelligence search can be started by entering technologies or keywords of interest into the search bar while on the home page of Discovery, through either Simple search mode or Advanced search mode.
To use simple search mode, enter the terms in the search box, then click "Search" on the right. While using simple search mode, the operator "OR" will always be included between all search terms used.
To use advanced search mode, click on the "Advanced Search" link on the right-hand side of the search bar. Advanced search allows for flexibility to compose accurate and comprehensive query conditions by using the combinations of Boolean operators (AND, OR, NOT).

The "boost" option can be used while in the simple search or advanced search mode, to produce synonyms of keywords entered.