You can use our Keyword Highlighter to see where specific keywords of interest appear within your results. We built this so you can better understand why certain results are coming back.
The way this works is to check the keywords or organizations that you've used in your query and we will highlight which of your results match up with these.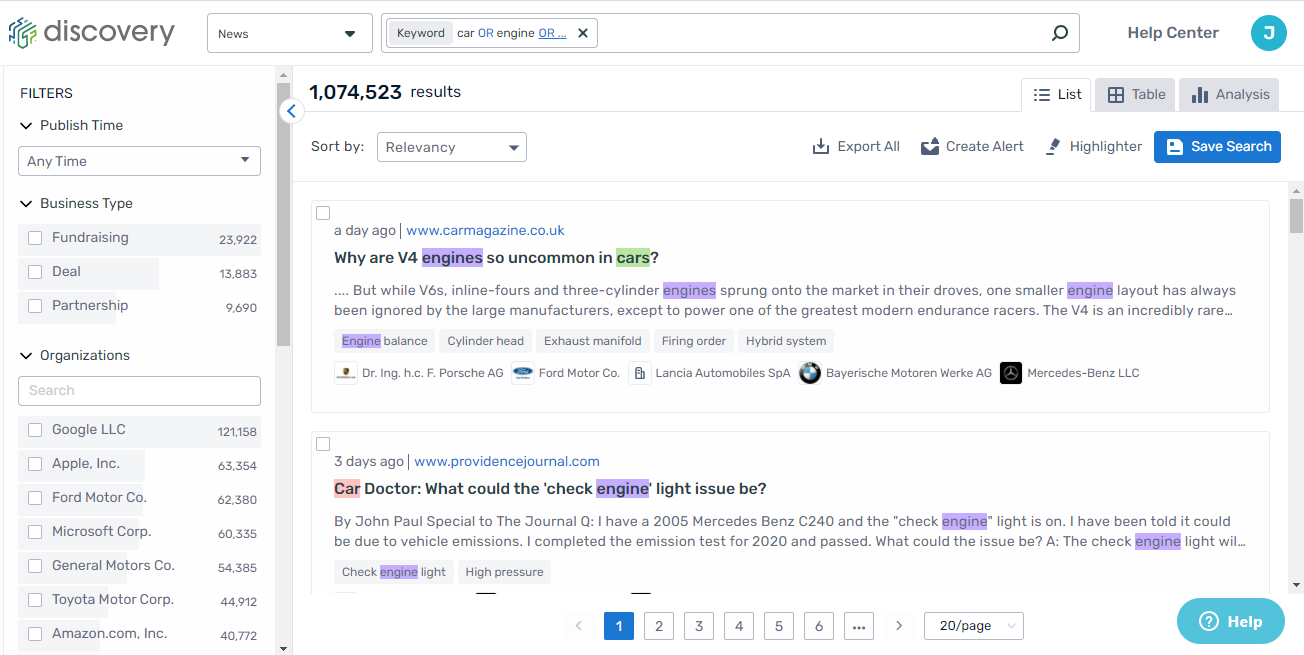 This will also perform the highlighting when you click into individual results.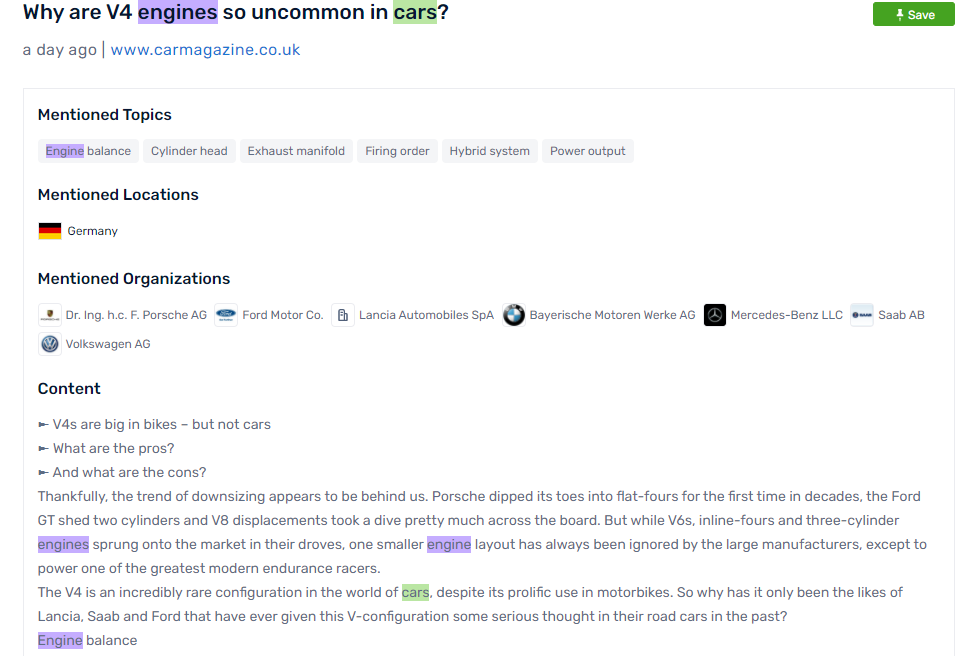 The Keyword Highlighter is currently available for 4 data types: News, Patents, Papers and Market Reports.