The latest feature on PatSnap Chemical has been released.
Properties search allows users to refine by both Chemical properties, approval and patent information.
In addition if the user wishes to start their search using the Properties field they can do so by clicking on the button shown below.

Once the user is in the Properties search they will find multiple fields where they can enter their specific criteria.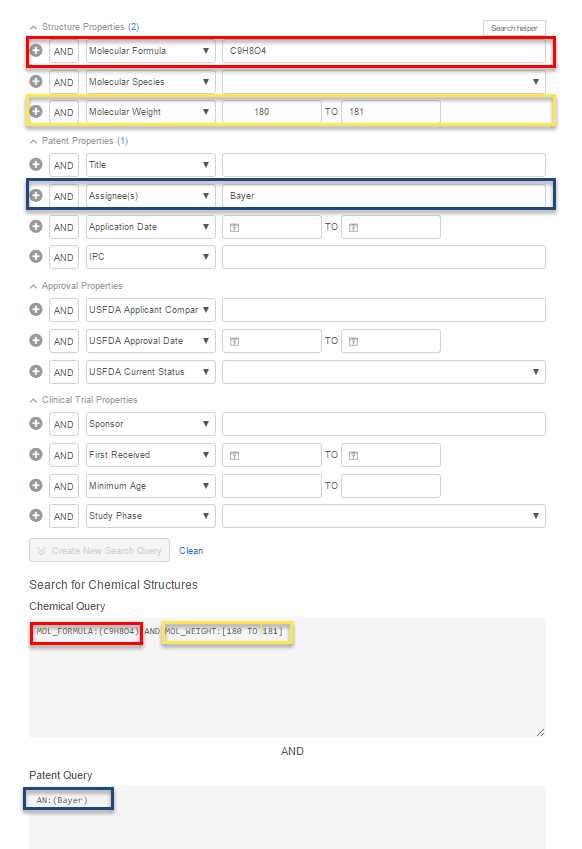 I have highlighted above the fields I wish to search by, and below it creates a search string based on whether the information is Chemical related or Patent related.
By clicking on the 

 icon you can add additional fields and by clicking on the 

 you can change it to an OR or a NOT function.
If you require any further understanding of the search functions please click on the SEARCH HELPER button on the top right.