DOIs are incredibly important in academic citations as it ensures that users can reliably locate the source of literature and are needed when identifying prior art. While we currently provide an 'identifier' field, which links to PubMed, users would prefer to have the DOI instead which is universally recognized. Without this, users must manually obtain this data by going into each publication individually which is time-consuming and disrupts the user workflow.
Therefore, we now support the display of DOI from literature documents on the sequence detail page (Literature) and the 'View Sources' page.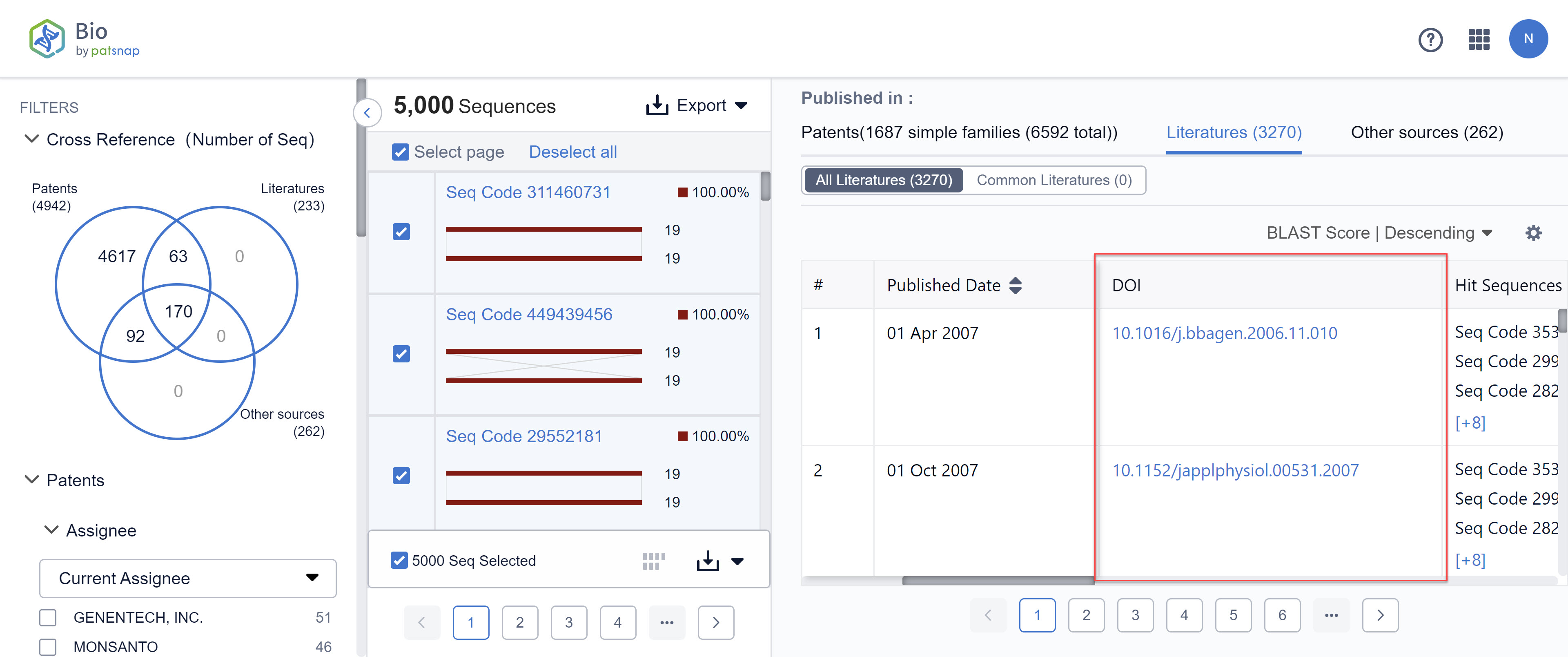 The DOI field can also be exported in the Source table.