There are 5 different search types on the Bio platform.
Sequences
Antibody
Motif
Fragment
Advanced
This article will cover Motif Searching:
When searching and viewing patents on the Bio Platform you will need to follow a three-step process.
Run a sequence search with Bio filters.
Refine Search results using source filters.
View results on analytics.
Motif Searching:
When performing a motif search enter your sequence code into the query box. The query box supports the input of degenerate characters.

On the right side of the screen, apply the appropriate filters and begin your search.

The results page will display sequence codes that pertain to the search query. Select view sources to look at the related patents.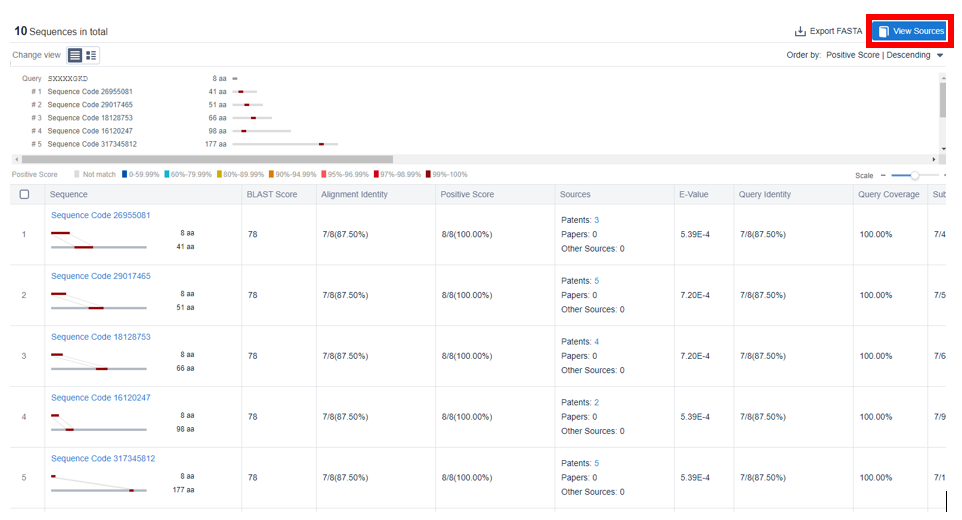 After clicking view sources the following page will appear. In order to view the appropriate patents make sure to select the sequence codes.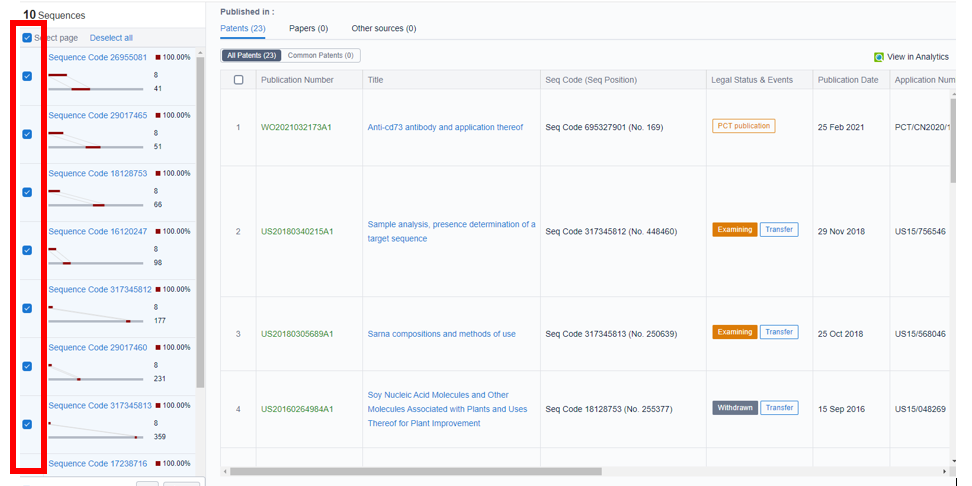 Additionally, you can opt to view the patents on the analytics platform. Viewing patents on the analytics platform allows you to easily save the patents into a workspace and navigate through the patents using the tools available in the workspace.