There are 5 different search types on the Bio platform.
Sequences
Antibody
Motif
Fragment
Advanced
This article will cover Motif Searching:
When searching and viewing patents on the Bio Platform you will need to follow a three-step process.
Run a sequence search with Bio filters.
Refine Search results using source filters.
View results on analytics.
Motif Searching:
You might want to find sequences that contain critical patterns, these regions within sequences may be of special significance, perhaps conferring some sort of binding activity. it could be that you are interested in all sequences that contain this exact region and do not care much about the rest of the sequence. It could also be that you want to find sequences that are the same as yours, but in which certain residues can be one of a number of residues, perhaps with the same chemical properties (like being negatively charged). In both these cases, the Motif Search is perfect for you since it can obtain all possible results including the sequence at one input.
Essentially, Motif Search is useful for controlling particular points where you want the mutation to be and you can insert degenerate code into the sequence that represents different amino acids or different selections of them. It is also more specific compared to a normal sequence search where you are looking at the overall similarity, not necessarily matching the key parts of the sequence.
When performing a motif search enter your sequence code into the query box. The query box supports the input of degenerate characters.

On the right side of the screen, apply the appropriate filters and begin your search.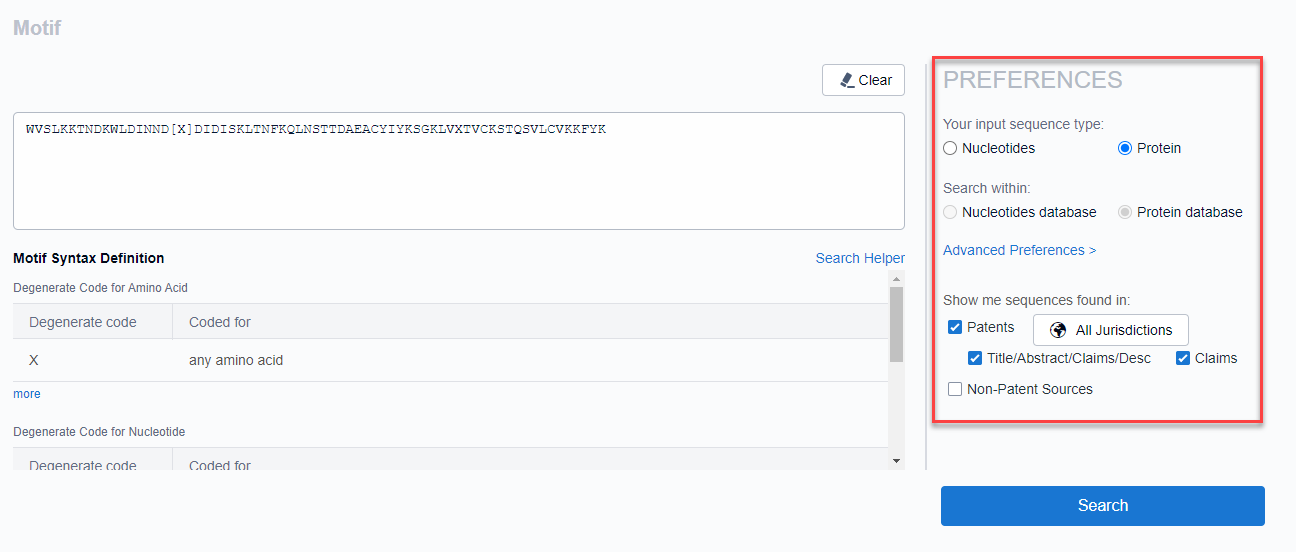 The results page will display sequence codes that pertain to the search query. Select view sources to look at the related patents.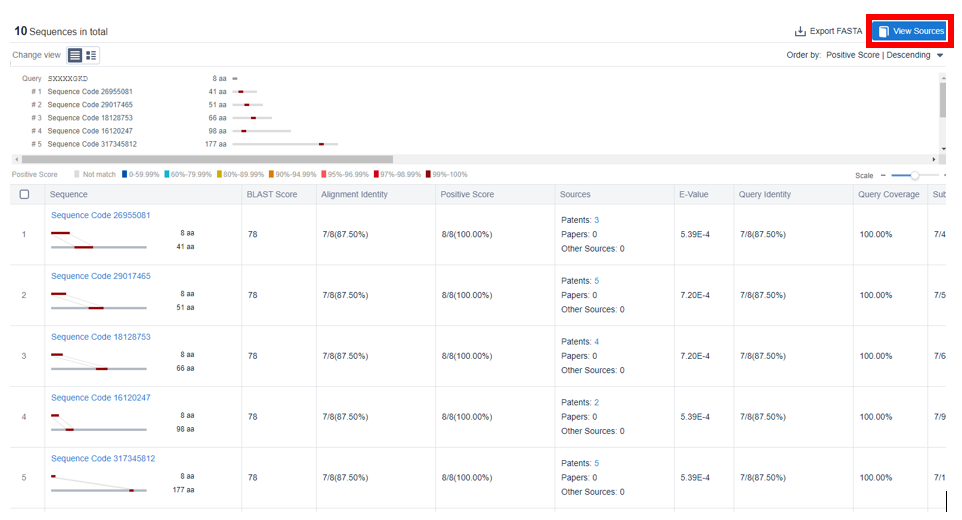 After clicking view sources the following page will appear. In order to view the appropriate patents make sure to select the sequence codes.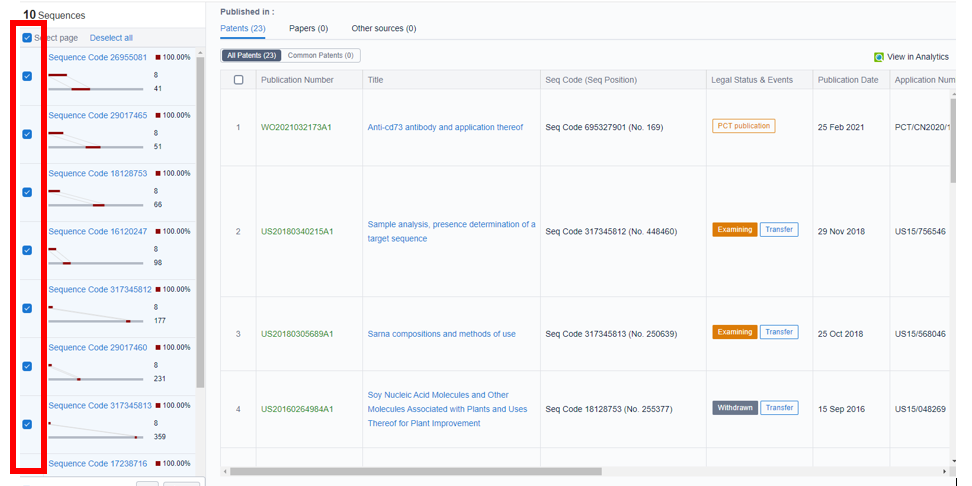 Additionally, you can opt to view the patents on the analytics platform. Viewing patents on the analytics platform allows you to easily save the patents into a workspace and navigate through the patents using the tools available in the workspace.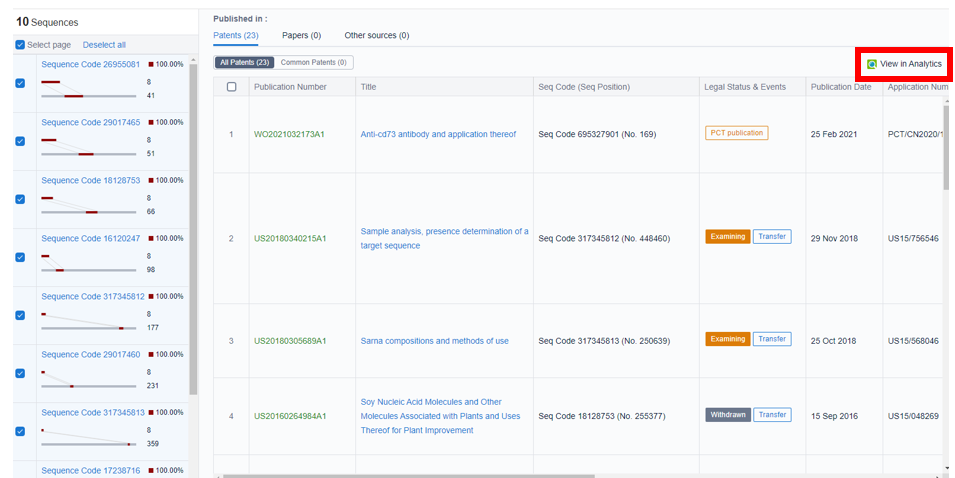 Motif Search use cases:
Matching to sequence variants (Single nucleotide polymorphisms, alleles, CRISPR variants)
Searching for the degenerate sequence: a type of Sequence Markush (a number of sequences in patents have residues such as XXXX or NNN)
Searching for protein domains or sequence patterns (drug discovery)