From the homepage of Eureka, you will find a playbook called "Technology Roadmap". This helps R&D personnel to grasp the technical development of their field of interest and provides data support for determining the overall industrial layout and what their future project direction should be.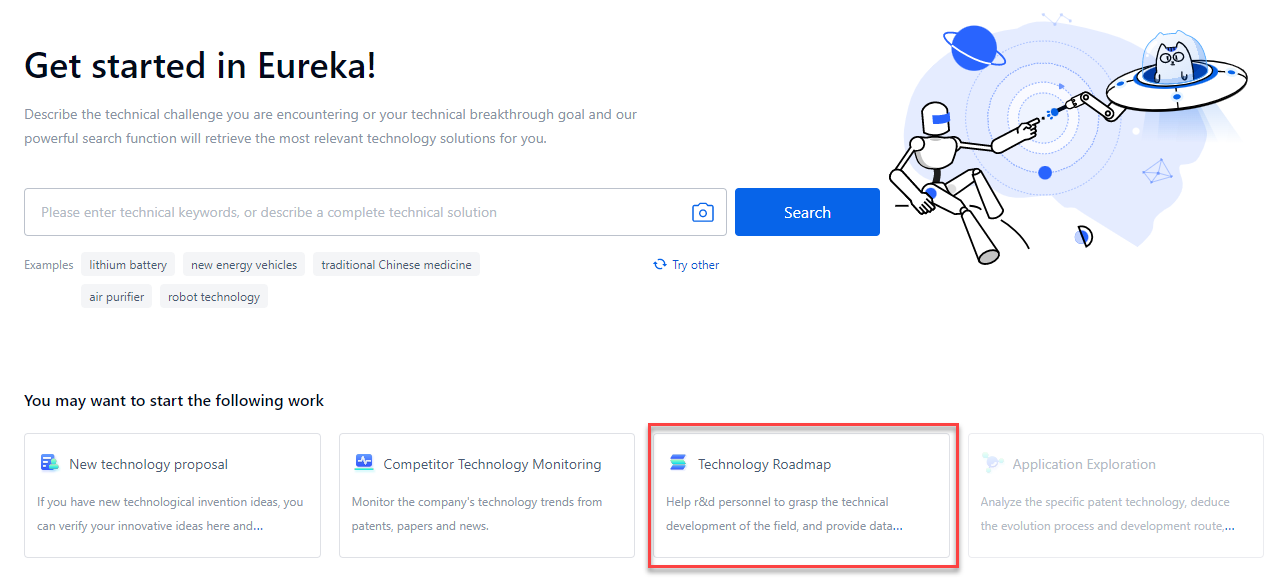 You can also get to it using the R&D Tools drop-down at the top of the page.

Once you have done this, you will see a couple of example roadmaps from us and any you have previously created. This is also the area where you can create new roadmaps.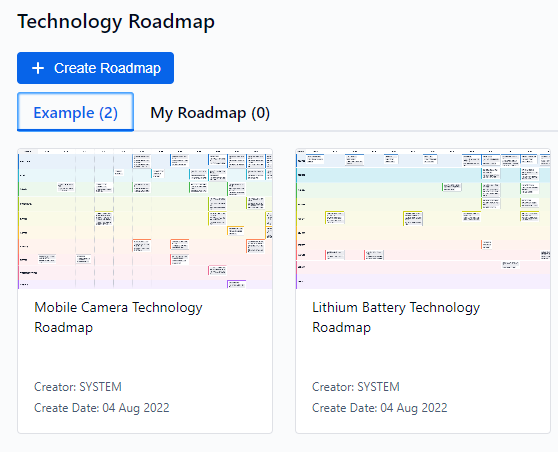 Once you click on "Create Roadmap", there are multiple fields you can use to set it up. They are as follows:
Technology topic: This is a technical classification provided by PatSnap that provides a hierarchical system for the technical fields that a patent covers.
Keywords: This allows you to use keywords of interest, which is looking into the critical areas of patents. There is also a keyword helper to support you with the selection of terms.
Enterprise: This looks for the owners of the patent. You are also able to consider subsidiary companies here.
Custom date range: This allows you to consider only patents that were applied for in a specific time period.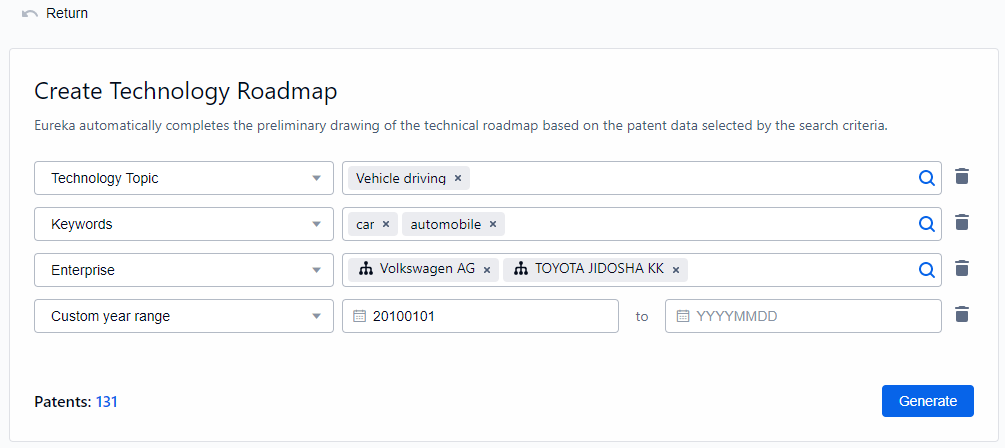 Once you click "Generate", this will produce the Technology Roadmap.
This works by summarizing a set of automatic drawing methods of technology roadmaps through multiple dimensions such as number of patents cited, number of patents in the family, the number of infringement lawsuits, the owner and patent value. This is combined with industry experience and an AI ability which classifies patents and automatically draws images according to the submitted data.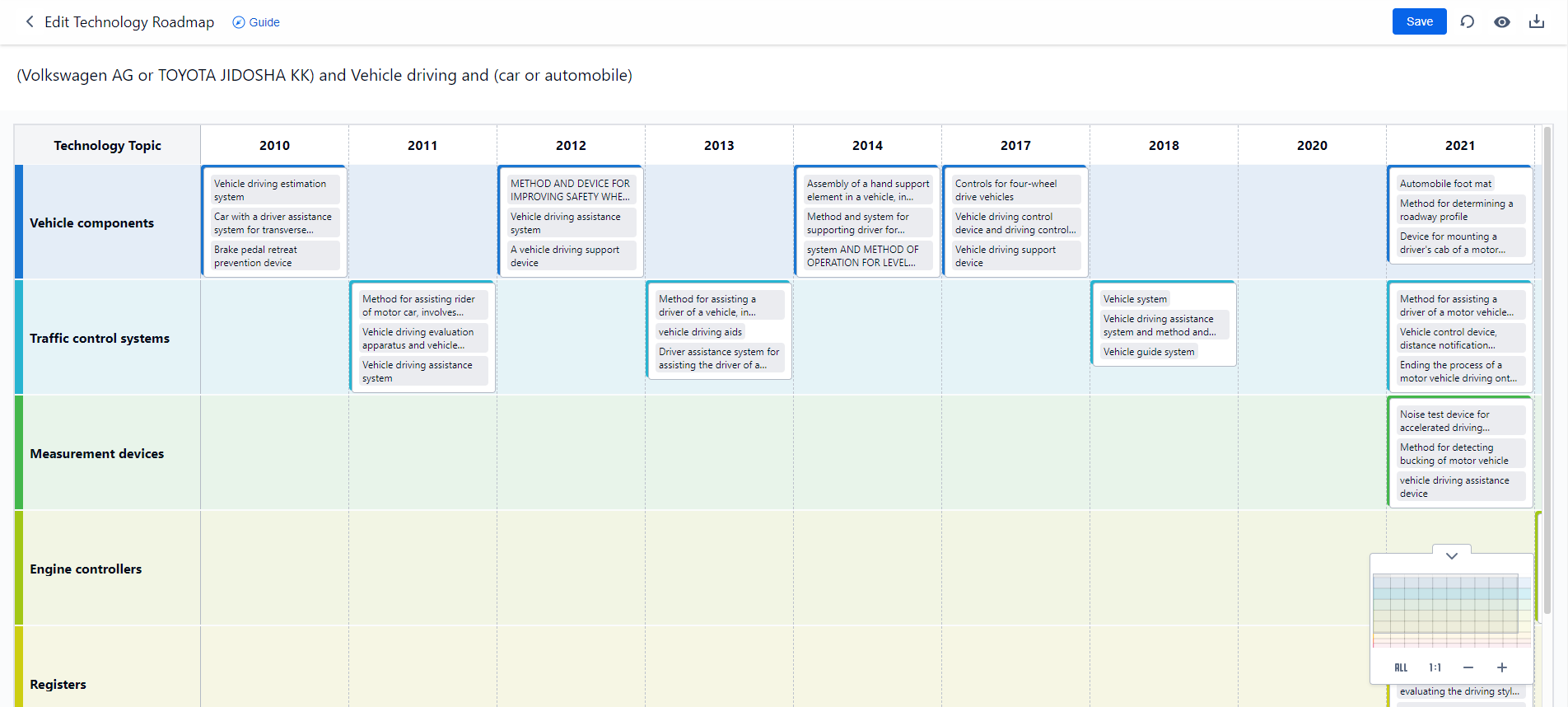 There are a few points to make with this.
Firstly, the cards that have been chosen to be populated are based off the technology topics and years that have the most relevant patents based off the criteria the roadmap is defined by. If you want to add a new card, you will want to click on the "+" icon for that cell in the map.
For the individual cards that are already there, you can click into them and change which and where patents are displayed. We will recommend patents that could be added and provide you with an option to manually input your own patent numbers to add.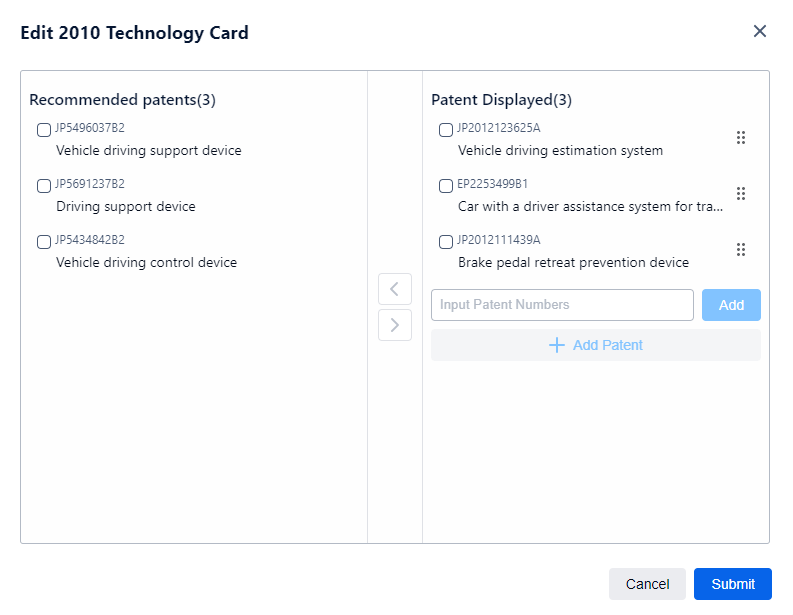 A couple of other options available are that you can edit the title of the roadmap and alter the zoom settings.
Finally, there are 4 more options available in the top right of the page.

Save: Allows you to save your roadmap to view later.
Data Refresh: Refreshes the roadmap, so it displays as it was when it was first created, i.e. it removes any manual changes you have made.
Set the year of display: Allows you to decide which application years are used in the display of the roadmap.
Download: Will provide you a PNG file with a screenshot of the roadmap.