While viewing an application, you will see the "Explore Application Domain" button.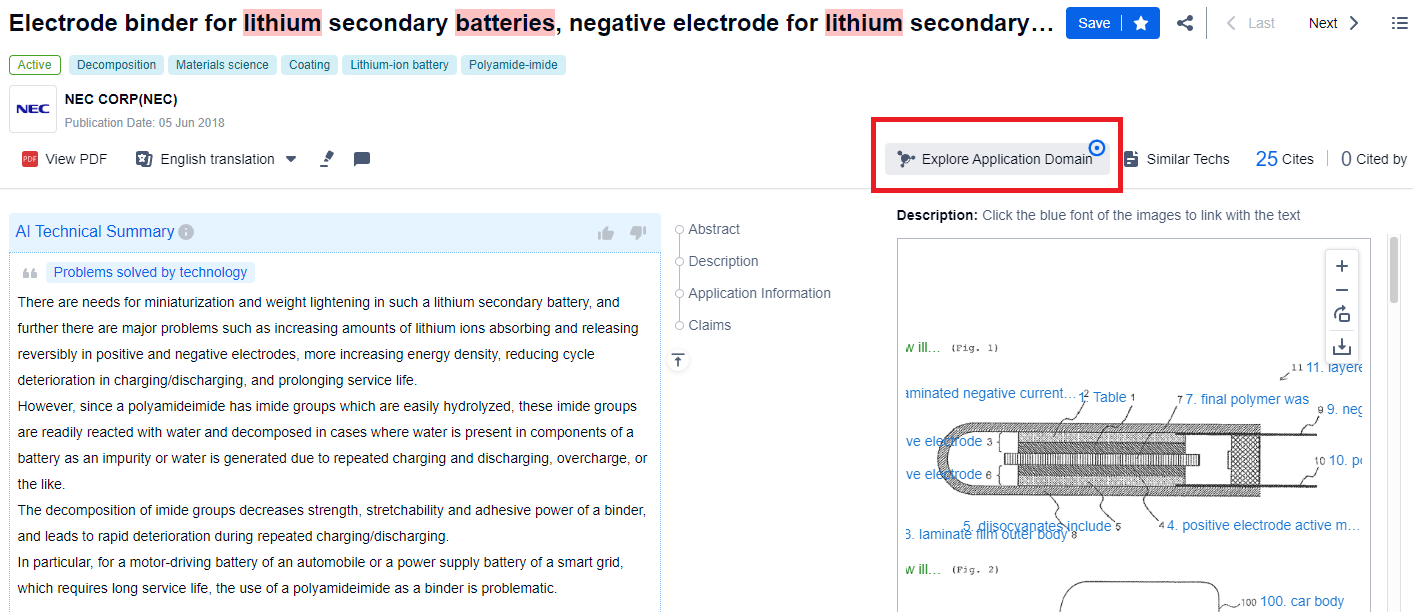 Based on the citation or citation relationship between the seed patent and other patents to cluster patents; within the scope of the data cluster we explorer technology application exploration. You can click the filter conditions, patent cards to figure out the interaction between patents in the cluster.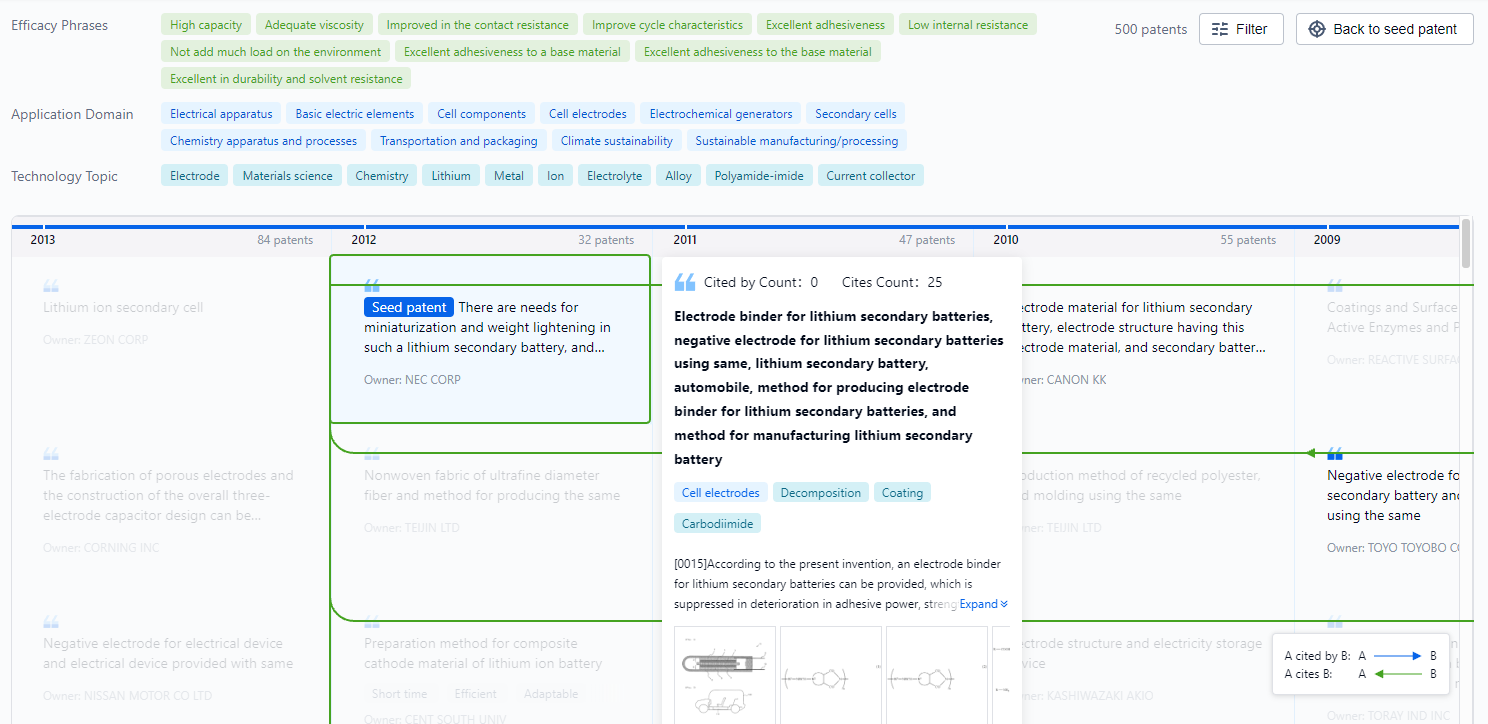 You can filter up to 10 keywords for each condition by clicking on the "Filter" button on the top right of your application exploration dashboard. Clicking "Submit" saves the changes made and changes the results of your timeline based on those results.