PatSnap Workspaces enable R&D teams to manage work, set up automatic alerts for technology areas and competitors, track patent reviewing, capture important patents and annotate them. Observations can be shared amongst colleagues, enabling teams to work from the same dataset, and avoid duplication of efforts. Lists of patents can be marked with comments and custom fields, shared, and edited by anyone in an organization with a PatSnap account.
Workspaces in Eureka work a little differently to the rest of PatSnap but still have many of the key functionalities.
There are 2 ways to save patents in Eureka to a Workspace. You can either save them from the search results page or from patent view.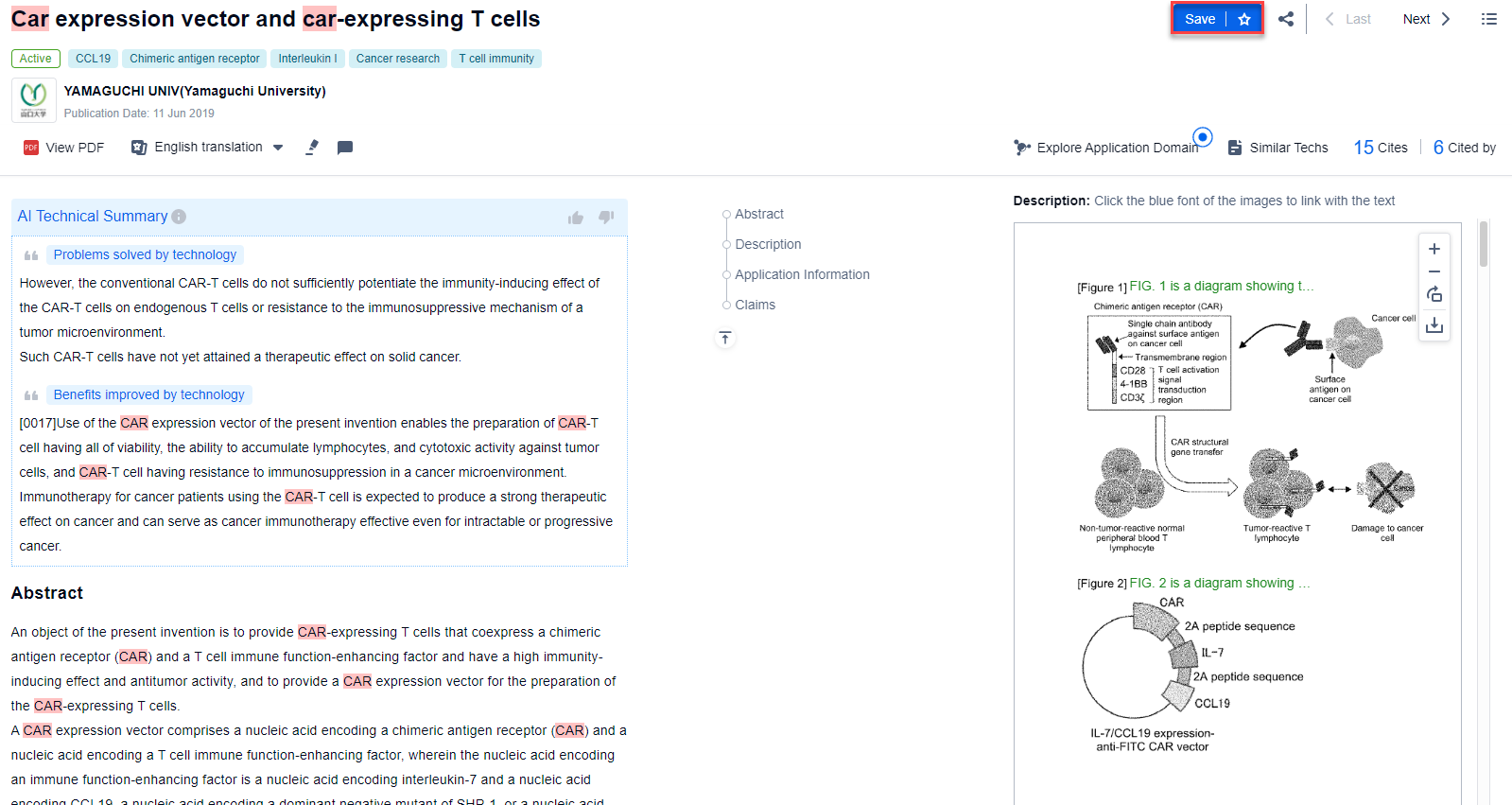 When you click on "Save", this will allow you to decide which Workspace and folder the patent should be saved to or create a new folder for saving.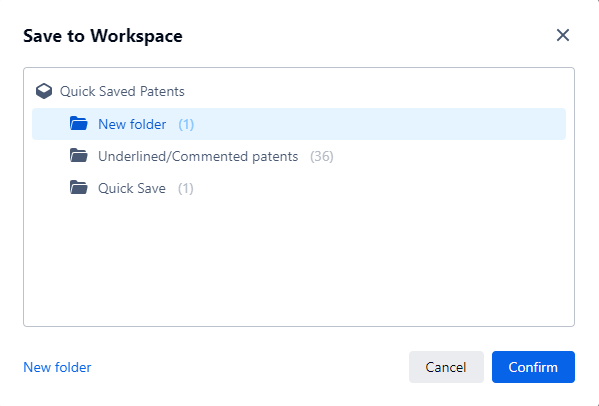 Once you have done this, you can go to your Workspace either directly by clicking on the link that pops up or by clicking on the option of "Workspace" from the top bar.

If you go to "Workspace", you will come to a page that looks like this.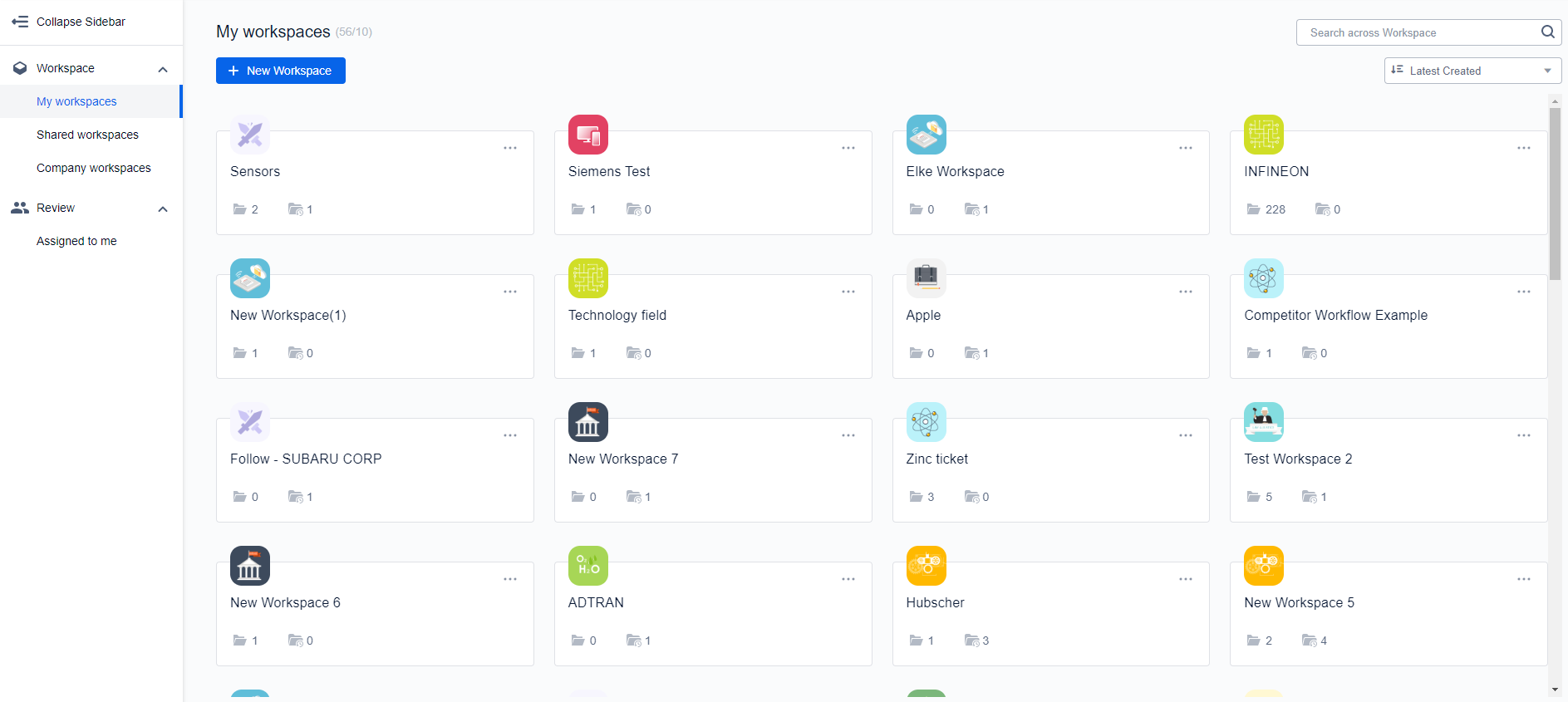 On the left-hand side bar, there are 4 options available for you:
My workspaces: These are Workspaces that you created yourself.

Shared workspaces: These are Workspaces that have been shared with you by an Analytics user.

Company workspaces: These are Workspaces that have been created by one of your admins in Analytics, that are designed to be visible to all your account holders.

Assigned to me: These are tasks that have been assigned to you to review a set of patents.
There are 2 options on the top-right of the page, which will allow you to search across your Workspaces and to sort them using 4 different methods.
You also have the option of "New Workspace" which allows you to give it a name and select a suitable image to associate with it.
For each Workspace, you are immediately able to see how many folders they have within them and how many of those are automatically updating.
If you click on the 3 dots, you are able to edit and delete the Workspace. Additionally, you can view the level of data within it and see when it was created and last updated.
If you now go to a Workspace, you will be taken to the following page.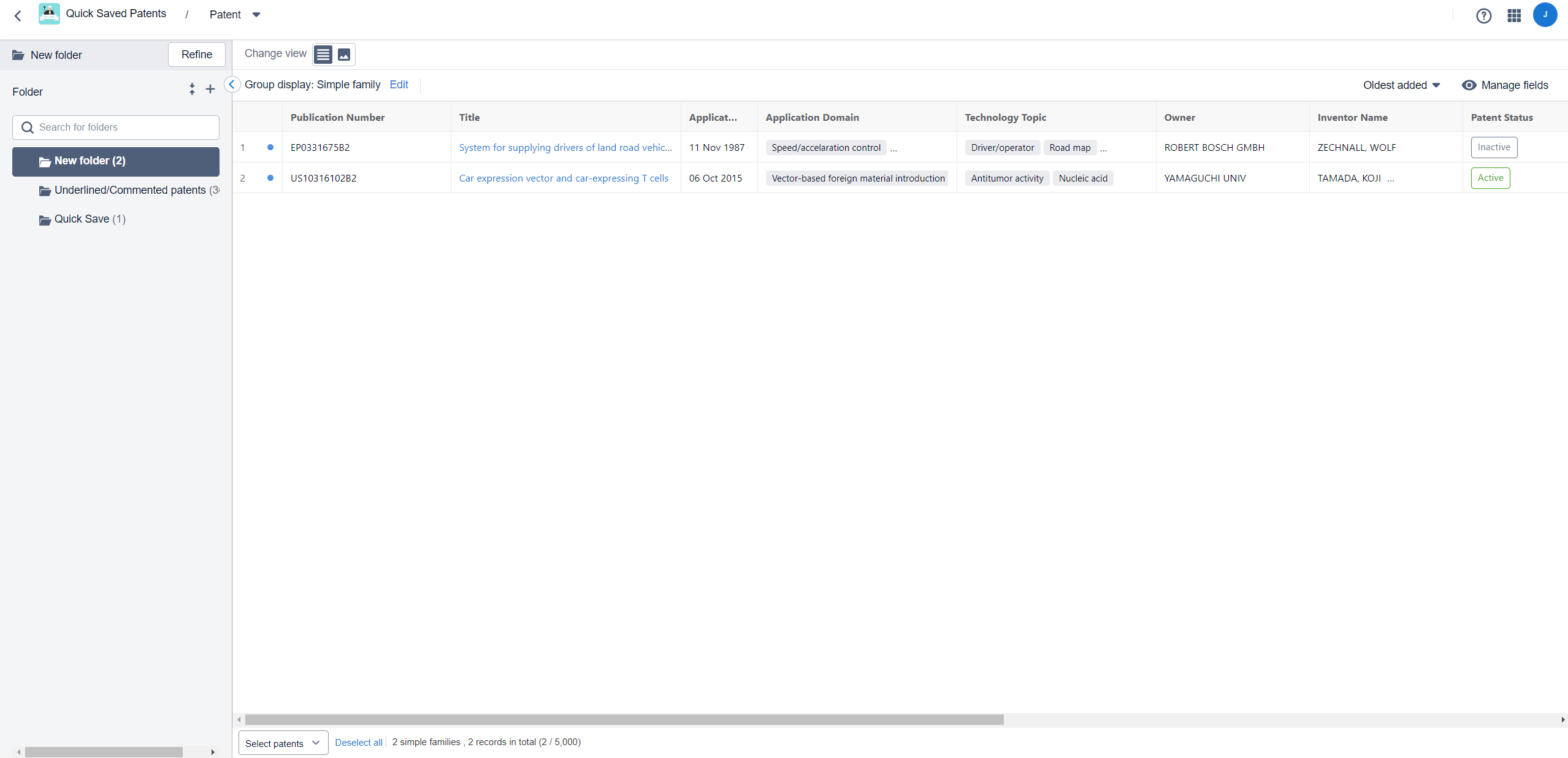 You can find several options within it. Firstly, on the left-hand side you are able to choose which data type is used and create, expand, view and search for folders. In addition to this, you are able to edit and delete already created folders and create new subfolders from them.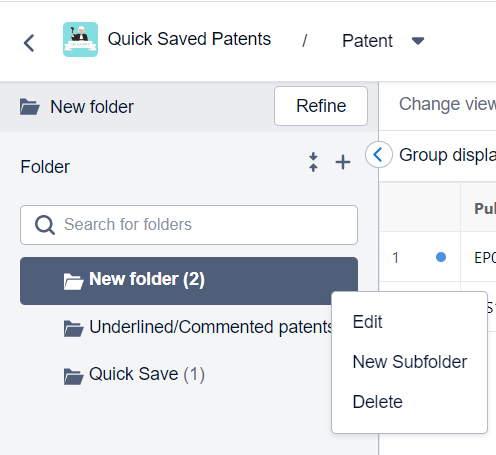 The Refine option enables you to refine your results using the same filters available to you within Eureka. Using "More filters", you are able to remove some of the displayed filters and change their order.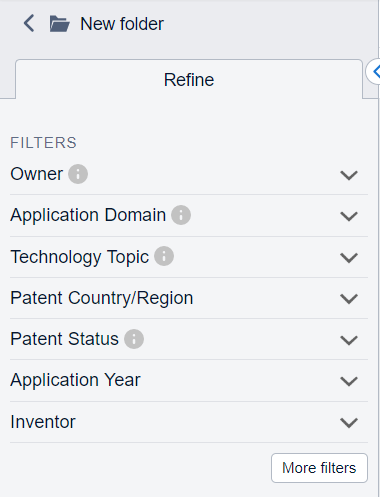 There are a few options available to you in the top bar.
You are able to switch your view, changing your grouping settings (this is only available for patents, where more information on it can be found in the following article: Patent Families 101), alter the sorting of your results (the options vary between data type) and manage the fields that are displayed for your current view.
Lastly, you have the results themselves. Most important point to make here are that you are able to make comments which can be viewed by other people who have access to the Workspace.
You are also able to select all or a subset of your results. You can then delete, edit the custom fields, copy, move, mark as read/unread and extract the chemical structures for your results (the last option is only available if you have Chemical, please speak to your account manager if you are interested).