Patent view provides the information of a particular patent document within our platform, with the information of most interest for Research & Development needs being emphasized. This view is accessible once opening a patent record from the results screen.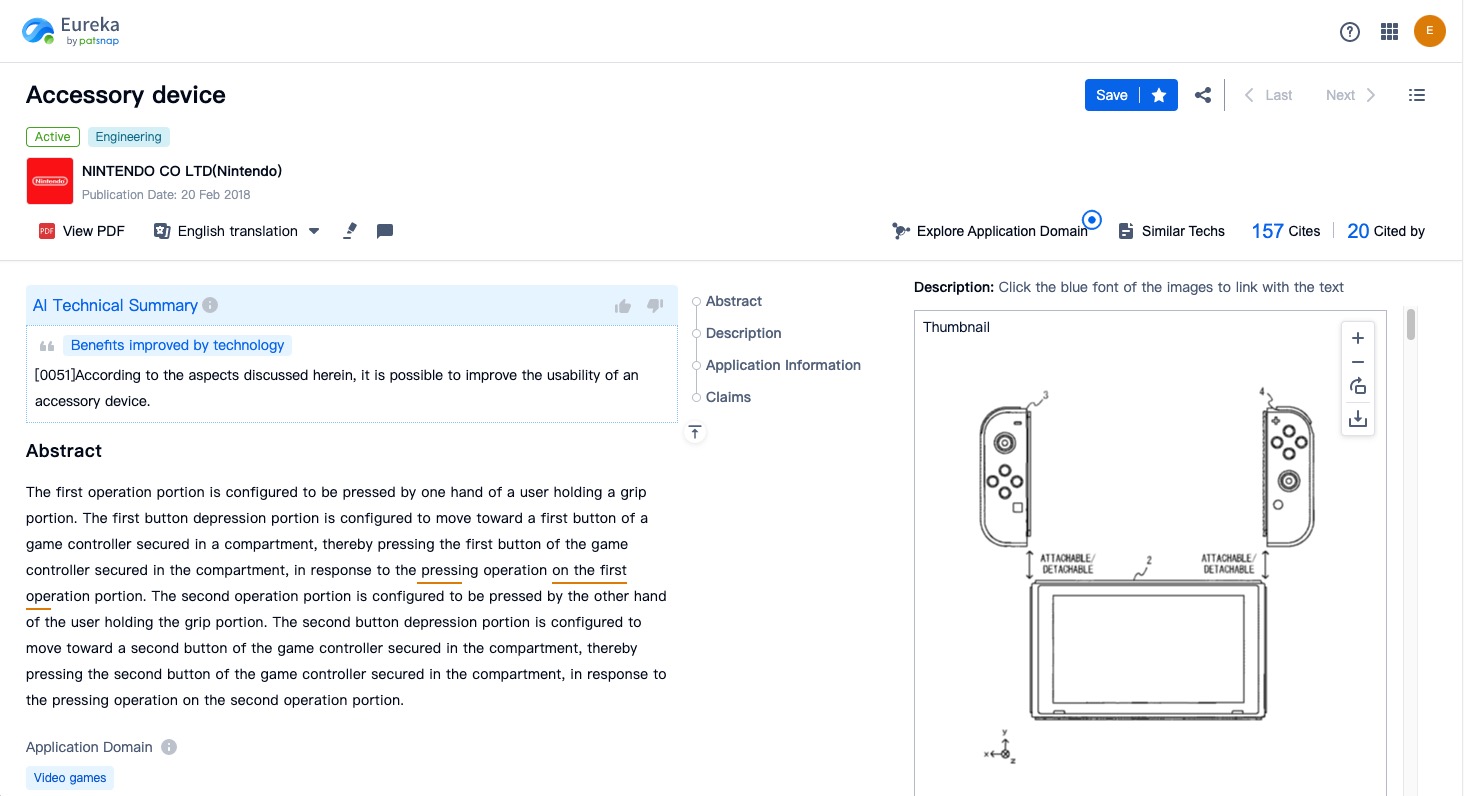 Patent view is comprised of the following sections of the patent:
Abstract
Description
Application Information
Claims
Abstract
This provides a short written overview of the patent, in addition to the Application Domain & Technology Topic if falls under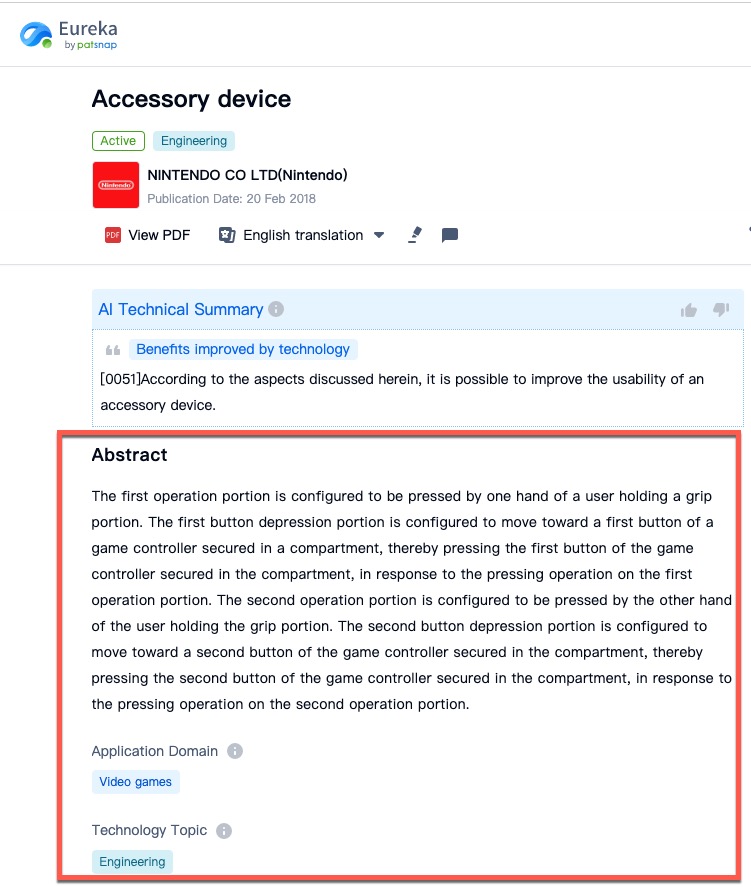 Description
This section provides a description of the patent, which includes background information about the invention.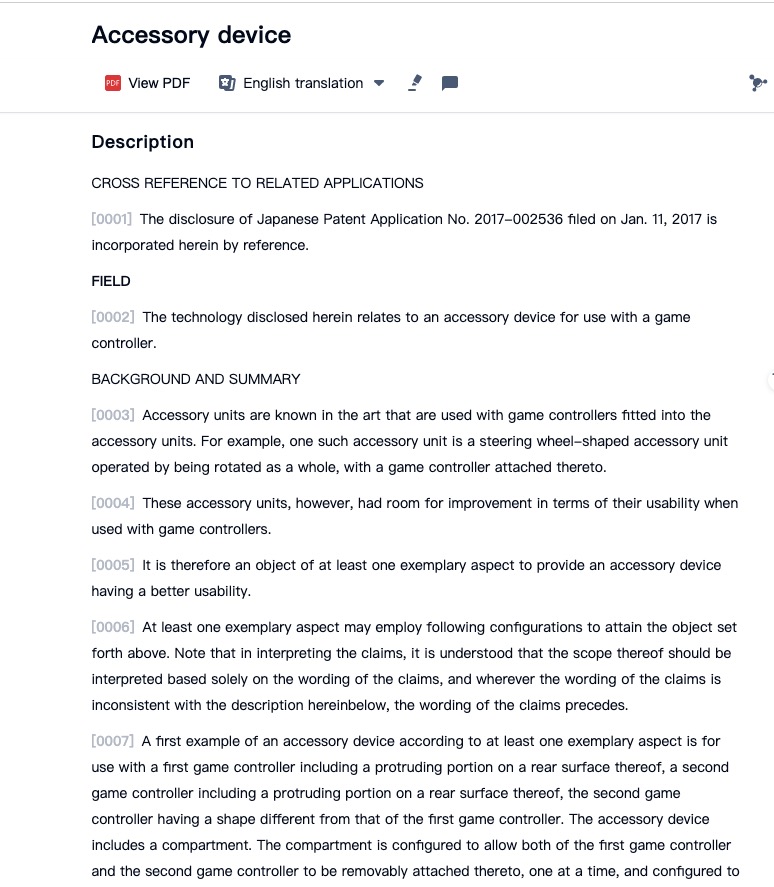 Application Information
This section provides the application information of the patent, consisting of the following:
Patent Timeline

Patent Type & Authority

IPC codes

CPC codes

GBC codes

Inventor

Patent Owner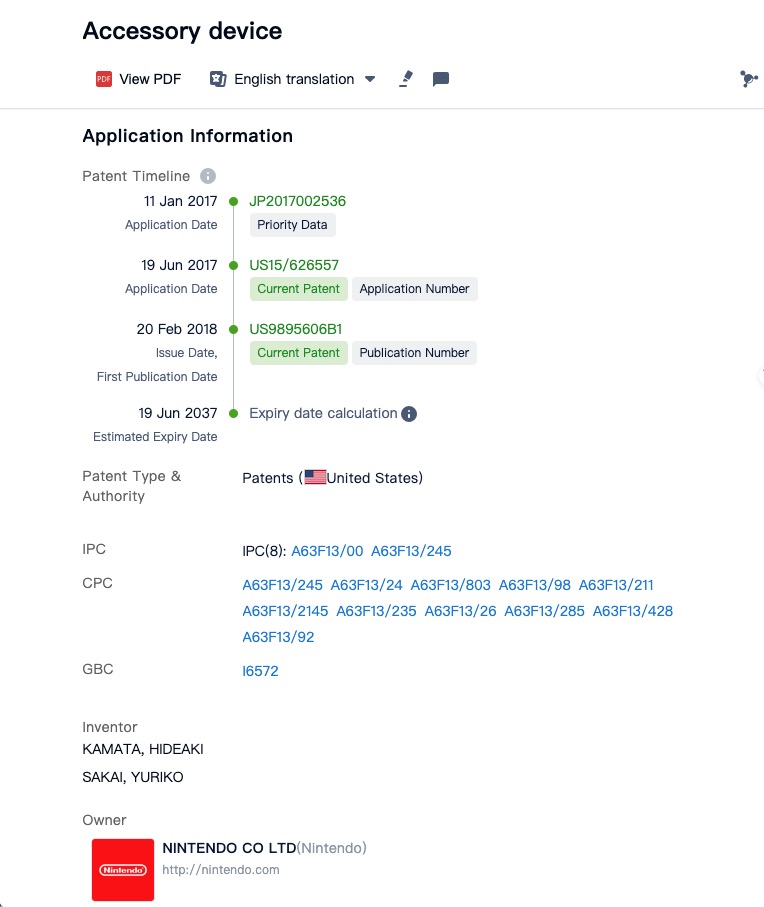 Claims
This section provides a list of the claims of the patents, including independent and dependent claims.
In addition to these main sections, the following tools are available on patent view:
View PDF:
The original patent document (PDF) can viewed within Eureka through the "View PDF button"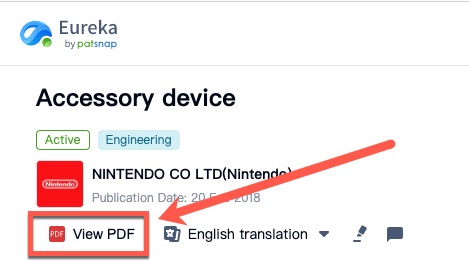 Once viewing the PDF, this can be downloaded through the 'download' button.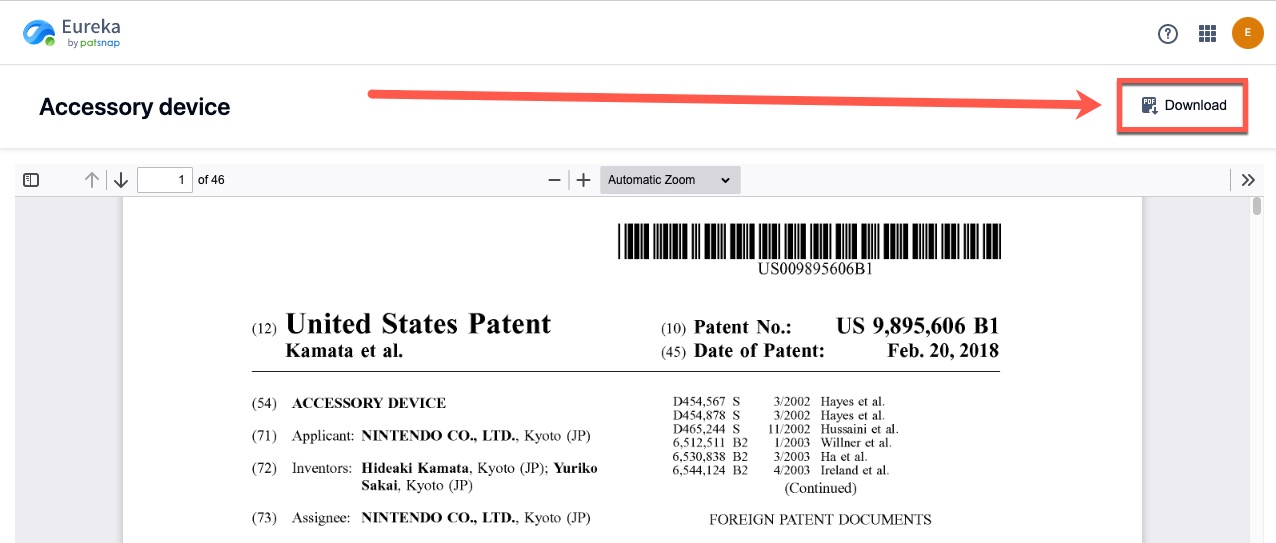 Translation:
The patent can be translated in additional languages in-platform, including English, Chinese, and Japanese.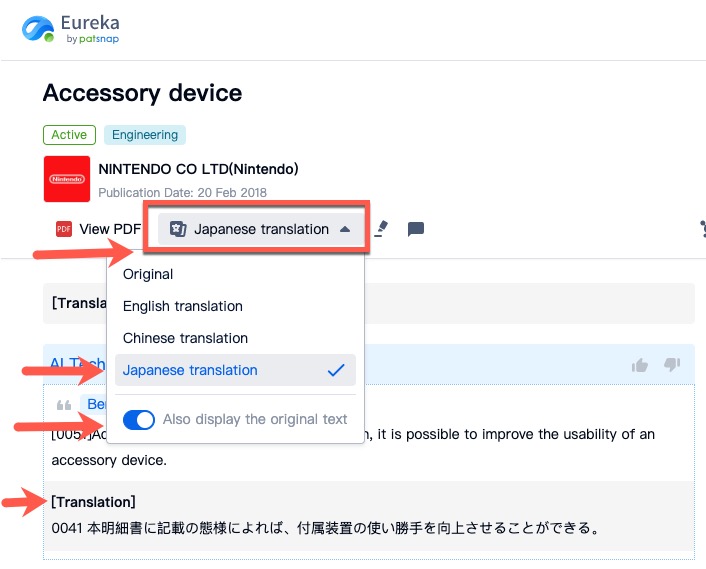 Commenting and Highlighting
The patent can be marked up with comments and notes.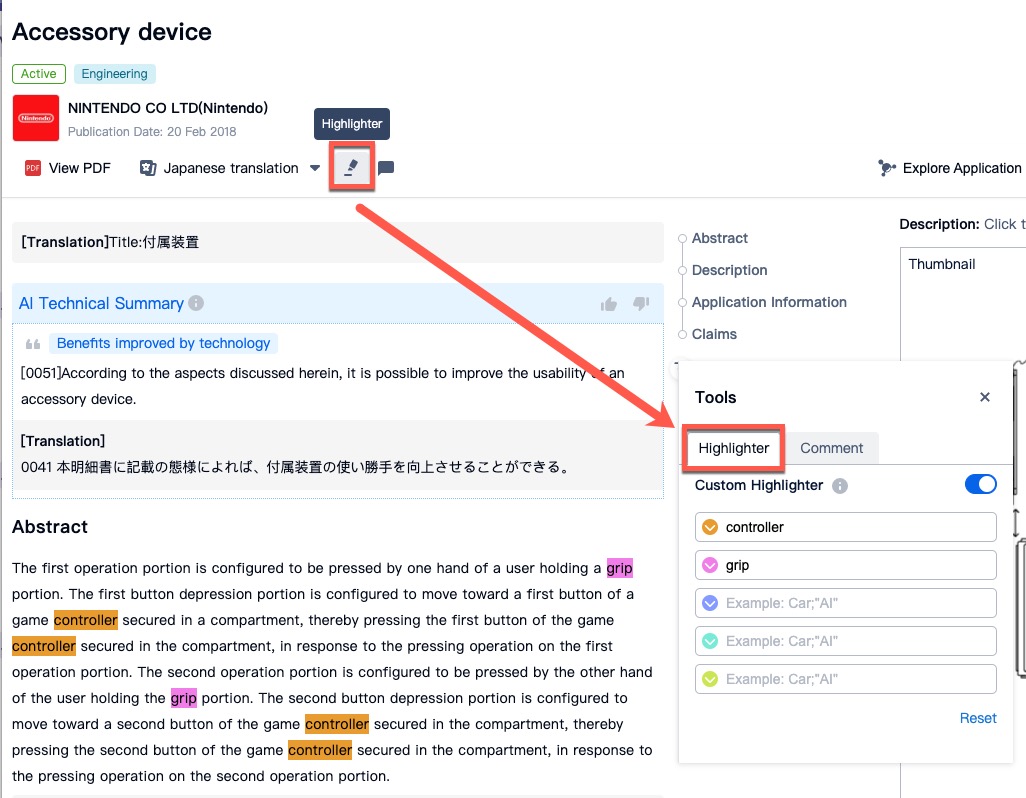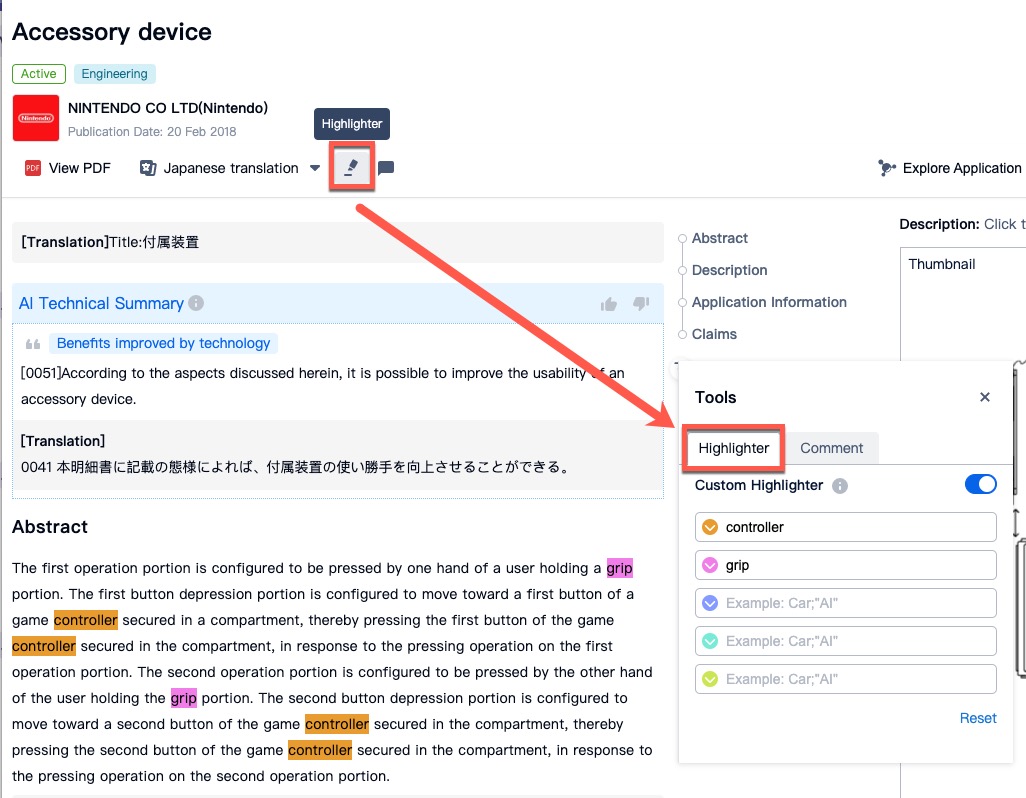 Explore Application Domain
This will open the patent within the Application Domain page. More details on this feature can be found in the article Application Domain Exploration.
Similar Tech
This feature will show patents that are similar to one currently being viewed, and uses the same algorithm as our similar patents feature within Analytics. More details on how our similar patents algorithm works works can be found in the article What Is Semantic Search? How Does It Work?.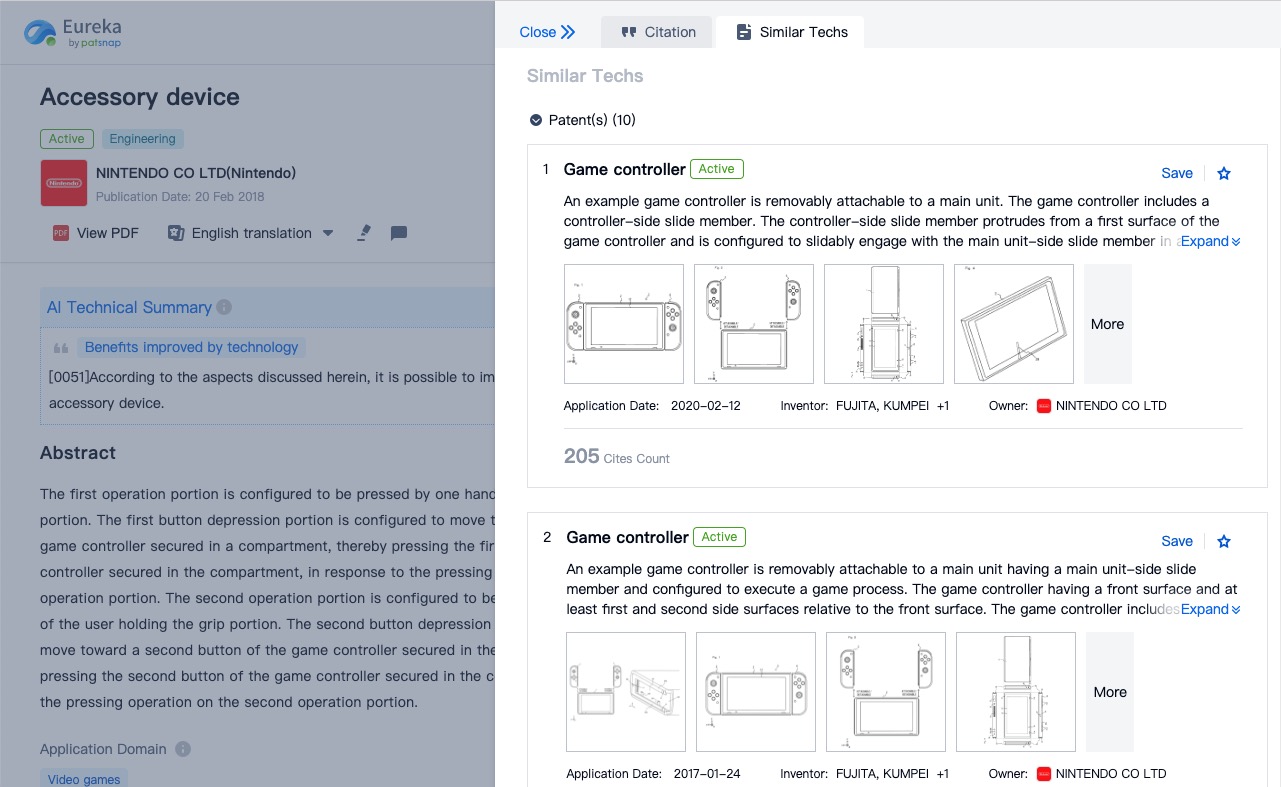 Cites & Cited by
A list of patents that the patent being viewed has cited, or has been cited by can be produced through the links near the left of the screen.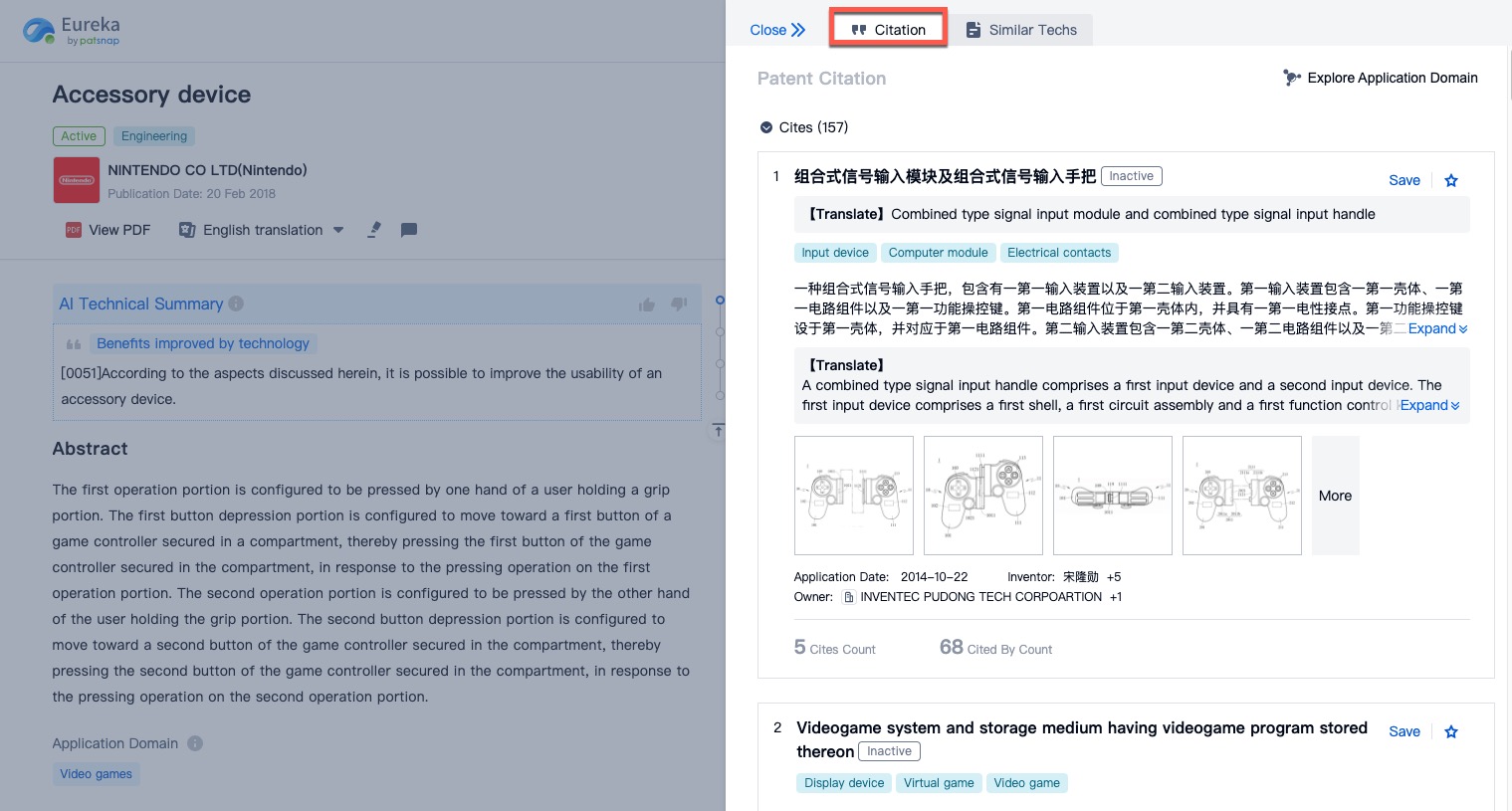 Image Annotation
Clicking on the blue text on the patent images will link with the text along the left hand side of screen.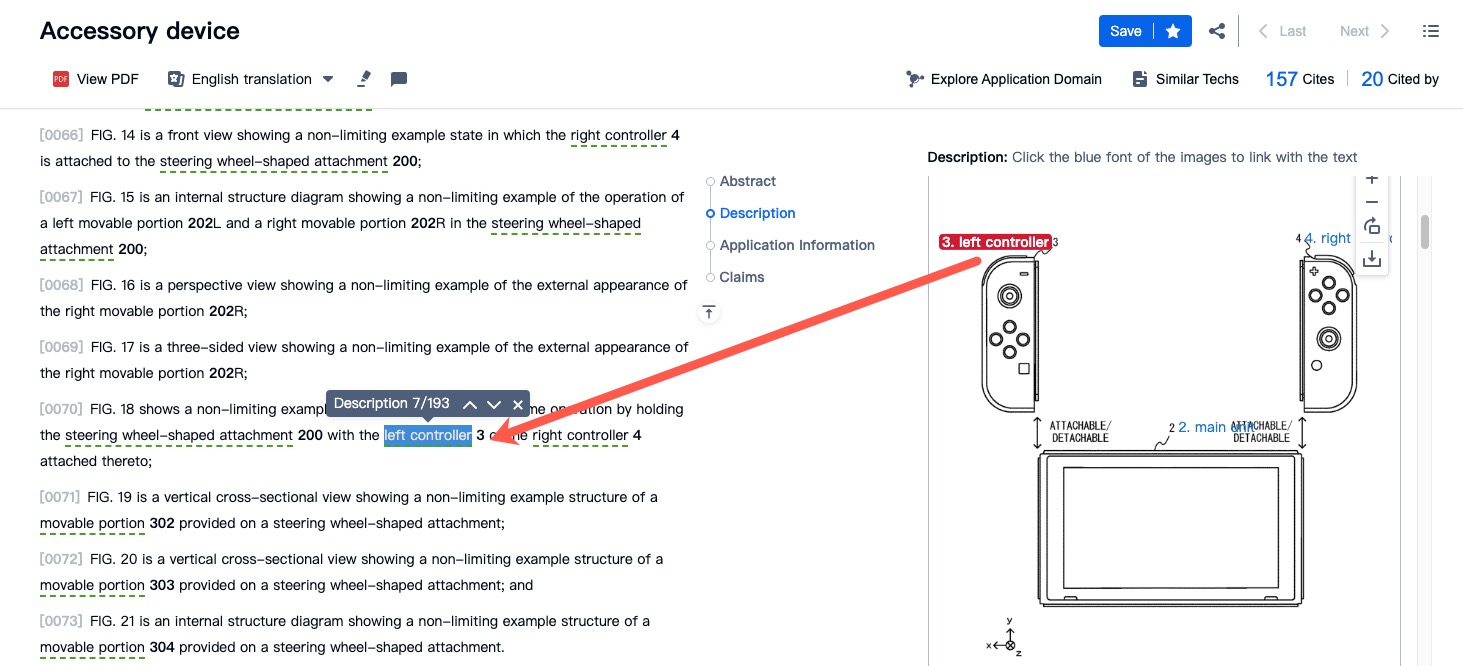 Saving, sharing, and viewing additional patents
This can be found through the buttons near the top right of the screen.